Contact us today for consignment information !
Wednesday Night Auctions
319-313-8499 office ... 319-795-1872 Cell ... 217-256-3370 Home
Contact us today for Auction Information !!!
*** Next Auction June 6th 5:30 PM ***
Furniture, Tools, Mowers, Aluminum Trailer w/ Ramps, Primitives,
Household and more !!!!
photos soon
******************************
Antiques & Collectibles Auction
Friday, June 22nd ...10:00 AM
... LISTING BELOW ...
Victorian Hall Tree ( Walnut) w/ Umbrella Stands, Harvest Table, 6 Matching Harp Back Chairs, (2) Primitive Harvest Tables 7' 6" long, 3 Drawer Walnut Chest (Acorn Pulls), Oak Pedestal Table w/ 4 Matching Chairs on Brass Casters, Wicker Kidney Desk w/ Chair, Wicker Stand, Ethan Allen Step Back Hutch, File Cabinet made into Coffee Table ( Huiskamp Shoe Factory), Walnut Step Back Cabinet w/ Glass Doors, (2) Primitive Kitchen Islands on Casters, Jelly Cupboard, Antique Wardrobes, 4 Poster Bed, Full size Wrought Iron Bed (complete), Several Primitive Parlor Type Tables, Lane Buffet Table w/ 2 Drawers, Walnut Washstand, 2 Piece Walnut Secretary w/ Roll Top, Small Size Oak Buffet, Red Velvet Fainting Couch, 2 Red Velvet Parlor Chairs, Antique Marble Top Parlor Tables, Matching Hutch, Buffet, Table w/ 8 Chairs (handmade/ quality) File Cabinet on Casters, Oak High Chair w/ Wicker Back, 4' Oak Church Pew, Wing Back Chairs, Pottery Barn Red Leather Recliners, Blue Faux Leather Love Seat, 6 Drawer Chest, Spool Cabinet, Assorted Lamps, Floor Lamps and much more .....
Primitives
Pittsburg Pottery Co. 8 Gal. Crock, Crock Jugs, Butter Churn, Coca Cola Crate, Vintage Coca Cola Cooler, Aladdin Lamps and parts, Well Pump, Buck Saws and others, Antique Wall Phone, Wooden Totes, Antique Coffee Grinder, Barn Door Trolley and Rails, Pulleys, hay Hooks, Corn Shellers, Tabacco Tins, Antique Washing Machine (pat. John E. Mitchell of Keokuk), National Cash Register (Ornate), Crescent Cracker Tin, Trunks, Keg Barrel, Top Hat w/ Box (Huiskamp tag), Comic Books, Arrow Heads & Artifacts, Large Folk Art Steam Boat (made of Match Sticks) Primitive Hand Tools, Primitive Ground Tools, 8 gal. Cast Iron kettle w/ legs, and much more ......
Glassware
Murano Art Glass Epergne, Ruby Flash, Various Prussia Pieces, Green & Pink Depression, Mary Gregory Art Glass, Fenton Glass, Sleepy Eye Pitchers, Antique Pickle Caster, Ansonia Mantel Clock, Antique Dolls & Doll Parts, Crystal Glass, and much more...
This is a Partial Listing with more to Come !
Photos Posted on
Photo Listing Page
..... Buildings Now On Location .....
We are excited to be the areas newest dealer of
" Schrock's Portable Buildings "
These building are made to order, coming in different materials, all colors, shapes, and sizes!
... Delivery and Finance available ...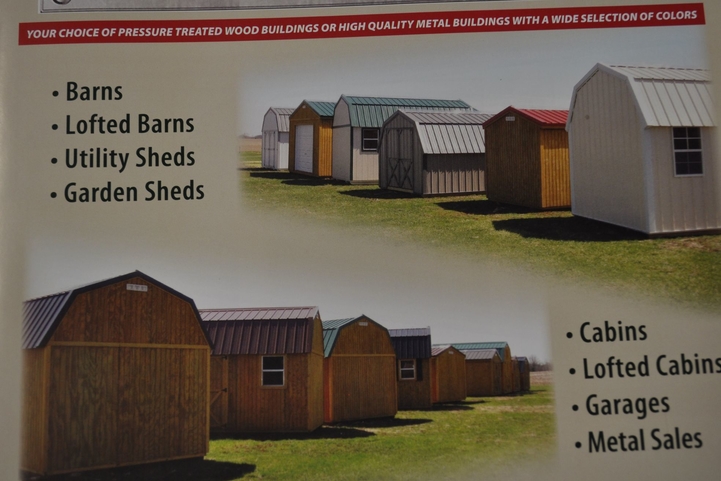 Contact us and place your order today
please sign our guestbook !
email:
or text :
319-795-1872
Bluegrass Auction Service
Ernie Paulson ... Auctioneer
217-256-3370 home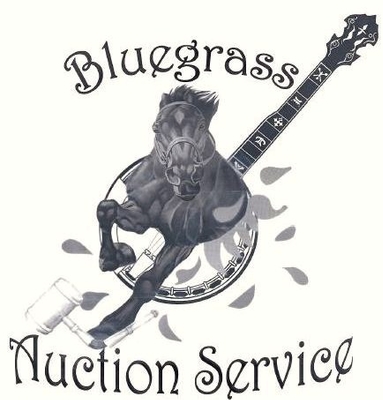 Not responsible for accident, all announcements made sale date supersede listing.
We act only as agent . Guarantees between buyer and seller !
Joy Kirkpatrick, sole proprietor
font: 11px/normal Tahoma
| | |
| --- | --- |
| row 1, cell 1 | row 1, cell 2 |
| row 2, cell 1 | |