Next Auction
​September 7th 5:30 PM ​
​ 217-256-3370 319-795-1872
​ Mornings Afternoons
PHOTOS POSTED
go to:
Photo Listing for viewing
***************************************************​
Partial Listing
5 Piece Matching Victorian Bedroom Suite, Antique Oak Serpentine Dresser w/ Beveled Mirror, Antique Vanity w/ Swivel Side Mirrors w/ Matching Headboard- Foot board, Antique Settee, Flatware Cabinet, Lighted Hutch, Tall 5 Drawer Dresser, Distressed Dresser, Assorted Lamps, Round Kitchen Table w/ 4 Chairs, Drop leaf Table w/ 4 Chairs, 2 Walnut Book Shelves, Rolling Kitchen Cabinet, Tube Type Radio, Antique Bed Frames, Sofa Table, Small Brass w/ Marble Top Table, Vintage Miniature Schaehut Piano, Mini Cabinet ( handmade) hand made sunflower yard ornament, Metal Picnic Table, Coins, Turquoise, Indian Artifacts, Peanut Comic Strip (1959) signed by: Charles Schultz, Pocket watches, Flat Sided Broad Axe, Primitive Tools, Vintage Fruit Box, Vintage Door Knobs & Hardware, Duck Stamps & Prints Book, John Deere Items, Tins to include Oyster Tin, Brass Bookends, Carnival Glass, Pink Depression, Fenton Glass, 12 Pc. Blue Glass Dishes, Lavender Melmac Dishes, Costume Jewelry, Riding Spurs, Setson Hat, Army Items, Antique Picture Frames, 1954 Becken Book, Malboro Collectibles ( Folding Bike) His& Her Schwinn Bikes, Pulsar 3500 watt Generator (New), 4"X6" Belt Sander, 4' acetylene Torch Wand, Arctic King Air-conditioner w/ Remote, Boxes of Quikrete, Fishing Rods & Reels, Tackle Boxes, Craftsmen Toolbox tote, Coca Cola Items, Dove Decoys, Area Rug,
and much more .....
$$$$$$$$$$$$$$$$$$$$$$$$
Last Flea Market of the Season !!!
Big E'S Flea Market
3971 Main Street Keokuk, Iowa
September 2nd & 3rd !!!
VENDORS WANTED !!! ​
​Open to everyone <><><> ​Make plans to attend !
Big E's Flea Market
​SUMMER SCHEDULE
​
please sign our guestbook
email:
or text :
319-795-1872
Bluegrass Auction Service
Ernie Paulson ... Auctioneer
217-256-3370 home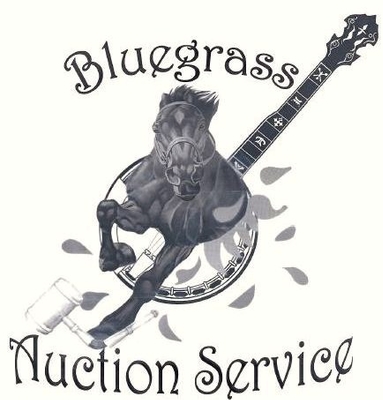 Not responsible for accident, all announcements made sale date supersede listing.
We act only as agent . Guarantees between buyer and seller !
font: 11px/normal Tahoma
| | |
| --- | --- |
| row 1, cell 1 | row 1, cell 2 |
| row 2, cell 1 | |